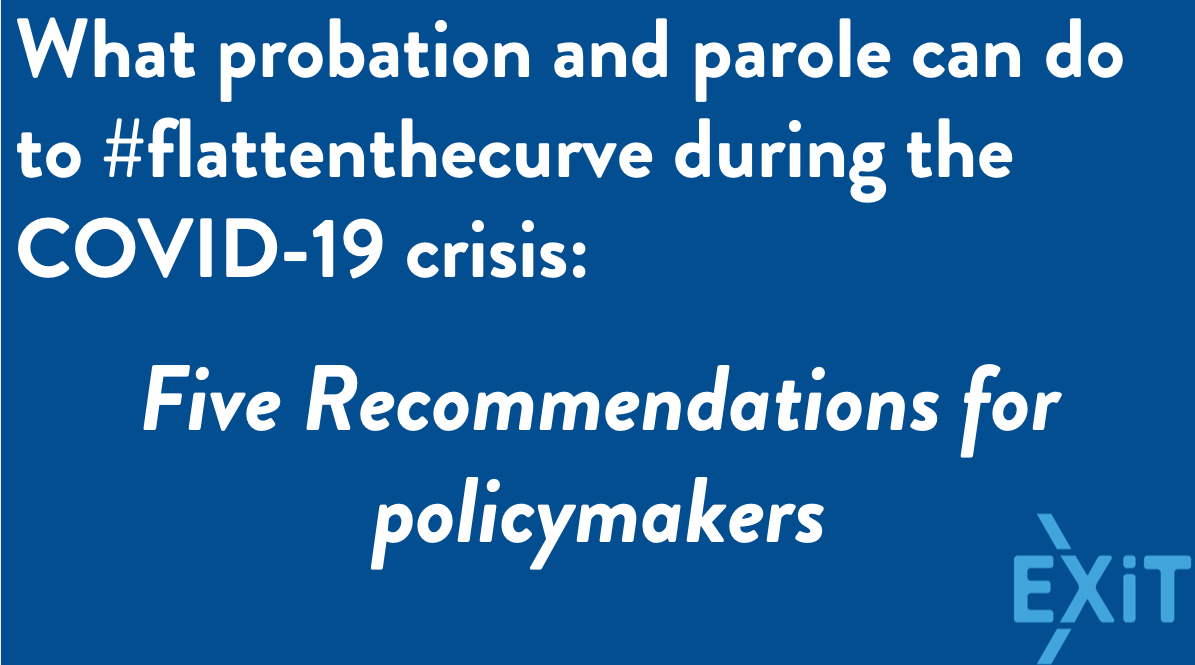 The recommendations include:
Immediately limit office visits for people on parole and probation.
Suspend or severely limit technical violations for the duration of the coronavirus crisis.
Reduce intake onto probation and parole to only those who absolutely need to be under supervision.
Reduce the terms of probation and parole to only as long as necessary to achieve the goals of supervision.
Train staff to provide clear, accurate and understandable information to probation and parole clients.
To read the statement and view the signatories, click below:
Statement from community supervision executives on the importance of using best practices during the COVID-19 crisis
The statement was circulated by EXiT: Executives Transforming Probation and Parole, a project of the Justice Lab, which seeks to "unite current and former community supervision executives to build a national movement to transform probation and parole to be smaller, less punitive, and more hopeful, equitable, and restorative."
"Policymakers should immediately enact the common sense recommendations contained in this statement to help flatten the coronavirus curve," says Vincent Schiraldi, former Commissioner of New York City Probation, co-director of the Columbia Justice Lab and originator of the statement. "Here in New York State for example, we're imprisoning nearly 8,000 people for non-criminal technical violations and another one out of eight people in our jails is being held on technical violations. Before that, they sit in waiting rooms with other medically vulnerable people waiting to see their parole officers under the threat of imprisonment. This is the exact opposite of social distancing and it unnecessarily threatens the health of people on parole, their families and communities, and parole and correctional staff. Governors across the country should immediately switch all parole and probation reporting to phone call or computerized reporting, discharge everyone from probation and parole who has been in compliance for the last six months, and stop churning people through their jails for non-criminal, technical violations."
"We know that incarceration is inherently harmful to human health, even under normal circumstances," says Seth J. Prins, Assistant Professor of Epidemiology and Sociomedical Sciences at Columbia University. "We also already rely on community corrections to manage the consequences of inadequate investments in housing, jobs, education, and public health, instead of funding the social infrastructures that enable people to live stable, secure, safe, and fulfilling lives. These recommendations are a great, common-sense first step in ensuring the health and well-being of individuals ensnared in the criminal legal system, while also taking steps to ensure that the criminal legal system does not exacerbate the current crisis."
To read the press release and additional comments on the statement, click below: 
Press Release: Coronavirus Threat: Parole and Probation Officials Offer Urgent Recommendatio